Springfield Township Historical Society Archives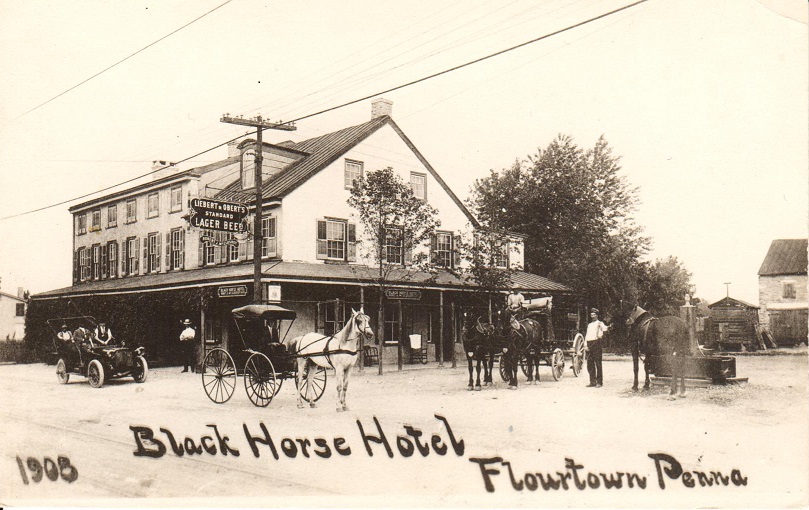 Our collection includes numerous photographs of Springfield Township sites, a selection of Colonial era tax records, research on the history of various residences and institutions, and atlases and maps from the late 19th through the 20th century and more. The collection also contains a number of deeds and documents relating to Springfield Township properties, as well as an extensive holding of information, photographs and artifacts from the Stotesbury estate, Whitemarsh Hall.
The archives of the Springfield Township Historical Society are housed in two rooms on the first floor of the Black Horse Inn, 1432 Bethlehem Pike, Flourtown, PA 19031. In addition to doing research, visitors may view a small exhibit on local history. Entrance is through the right hand door on the south side of the building.
Search the collection
Community History Documentation Project
The archives are OPEN to the public during the following times and by appointment.
Tuesday 7PM – 9PM
Wednesday 1PM – 5PM
Saturday 9AM – NOON
Please note that Springfield Township Historical Society will be closed from 12/24/2019 until 1/1/2020.  Normal hours of operation will resume at 9AM on January 4th, 2020. Appointments can be arranged for those looking to do research during that week. Please contact the Archivist to schedule an appointment.
 For more information, call 215-233-4600 or email us at archives@springfieldhistory.org