Philo T. Farnsworth, Inventor of Electronic TV
A presentation by
Coxey Toogood, Member of the Springfield Township Historical Society Board of Directors & Former Historian, Independence National Historical Park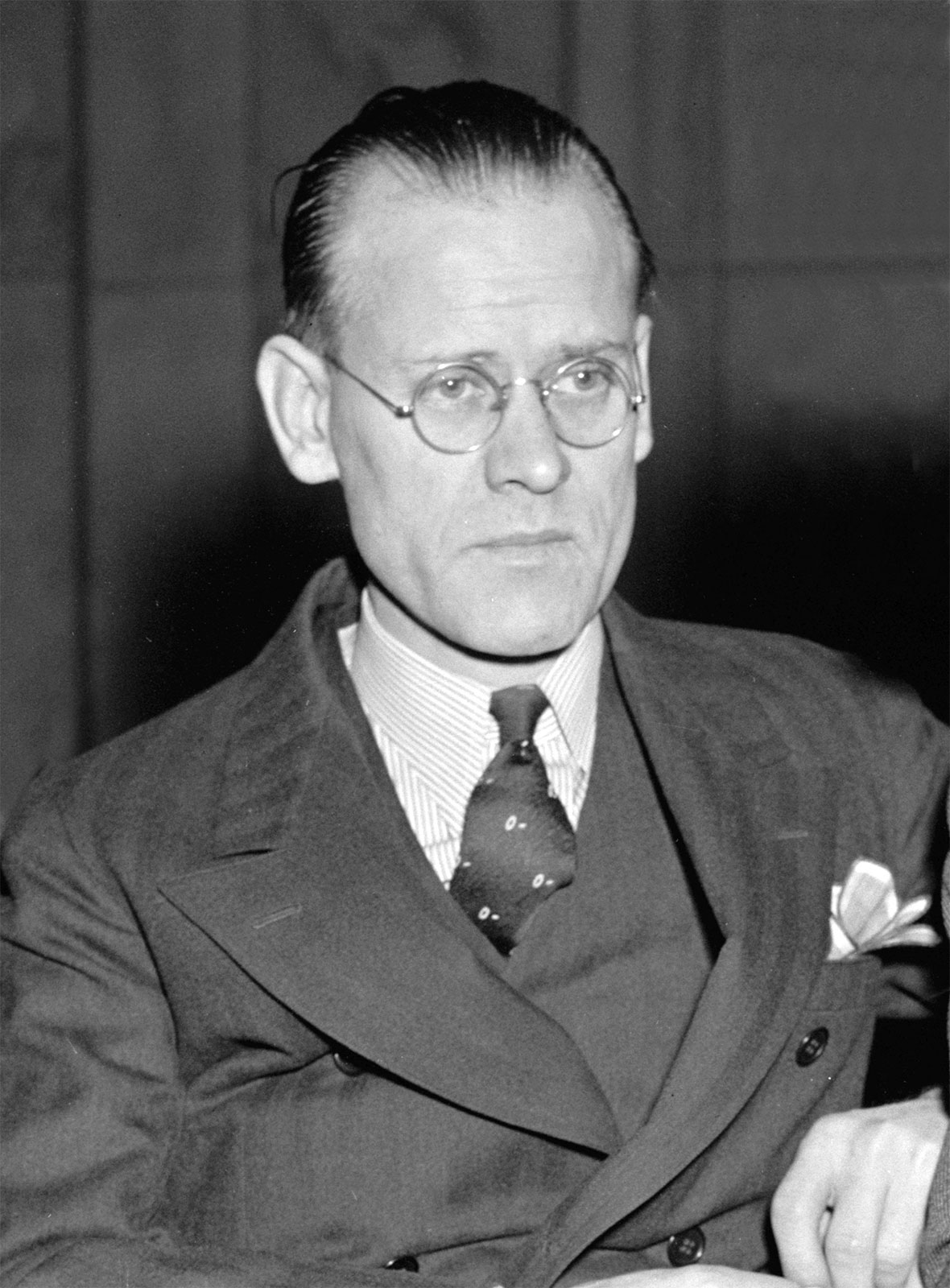 Thursday, September 23, 2021
7:30PM via Zoom
Pre-registration is required
Please send your name and email address to Katie Worrall, secretary of the Springfield Township Historical Society board of directors by Monday, September 20.
Join us on Zoom as Board Member and Historian, Coxey Toogood discusses the life and work of Philo T. Farnsworth.
Born in Beaver, Utah in 1906, Farnsworth was an inventor who developed the first all-electronic television system. He lived in Chestnut Hill and later Wyndmoor, where his television station and the tower were also located.
A technical prodigy from an early age, Farnsworth knew that only an electronic system could scan and assemble an image fast enough. By 1922, he had worked out the basic outlines of of electronic television.
In 1926, Farnsworth went to work for charity fundraisers George Everson and Leslie Gorrell, who he convinced to go into partnership to produce his television system. Farnsworth moved to Los Angeles and with funds from Everson and Gorrell and laboratory space at Crocker First National Bank of San Francisco, he made his first successful electronic television transmission on September 7, 1927, and filed a patent for his system.
His backers at Crocker First National Bank approached the Radio Corporation of America (RCA), which sent the head of its electronic television project, Vladimir Zworykin, to evaluate Farnsworth's work. Zworykin's receiver, the kinescope, was superior to Farnsworth's, but Farnsworth's camera tube, the image dissector, was superior to that of Zworykin.
Farnsworth rejected an offer from RCA for his work and joined forces with Philadelphia Storage Battery Company (Philco) in 1931. Philco was the largest manufacturer of radios in the country, according to The Distant Vision:Romance and Discovery on an Invisible Frontier, written by his wife, Elma G. Farnsworth, and published by Pemberly Kent Publishers Inc., in 1990.
Farnsworth's association with Philco lasted until 1933. Farnsworth formed his own company, Farnsworth Television, which in 1937 made a licensing deal with American Telephone & Telegraph (AT&T) in which each company could use the other's patents.
Farnsworth Television reorganized in 1938 as Farnsworth Television and Radio and purchased phonograph manufacturer Capehart Corporation's factory in Fort Wayne, Indiana, to manufacture both devices. Production of radios began in 1938. After a series of court battles with RCA, RCA agreed to pay Farnsworth royalties for his patents. Television development in America was halted during World War II. In 1947, Farnsworth returned to Fort Wayne and Farnsworth Television produced its first television set. The company was taken over by International Telephone and Telegraph (IT &T) in 1949 and reorganized as Capehart-Farnsworth, which produced televisions until 1965. Farnsworth served as vice president of research.
He later worked on a fusor device that he hoped would serve as the basis for a practical fusion reactor, but IT&T cut his funding in 1967. He relocated to Brigham Young University, where he continued his fusion research with a new company, Philo T. Farnsworth Associates, but that company went bankrupt in 1970.
Farnsworth died in 1971 in Salt Lake City, Utah.
This historical society program is open to the public and is free of charge. 
Please join our mailing list or like Springfield Township Historical Society Facebook page to receive the most up-to-date information.